Truck mounted mobile workshop systems;
Alura produce different type mobile workshop truck bodies according to customer requirement.
Alura mobile workshop systems can be easily mounted on customer's truck chassis with our instruction and owner manual. We also supply service to our customer at their yard if required. In one day we will finish mounting after shipment
Mobile workshop unit can be shipped easily inside an open top container or flat-rack container types.
Alura mobile workshops are equipped high quality tools and equipments like Telwin, Bosch, Atlas, etc.. Our mobile workshop systems are ready to use after mounting on truck chassis with its own generator, air compressor etc..
Easy shipment;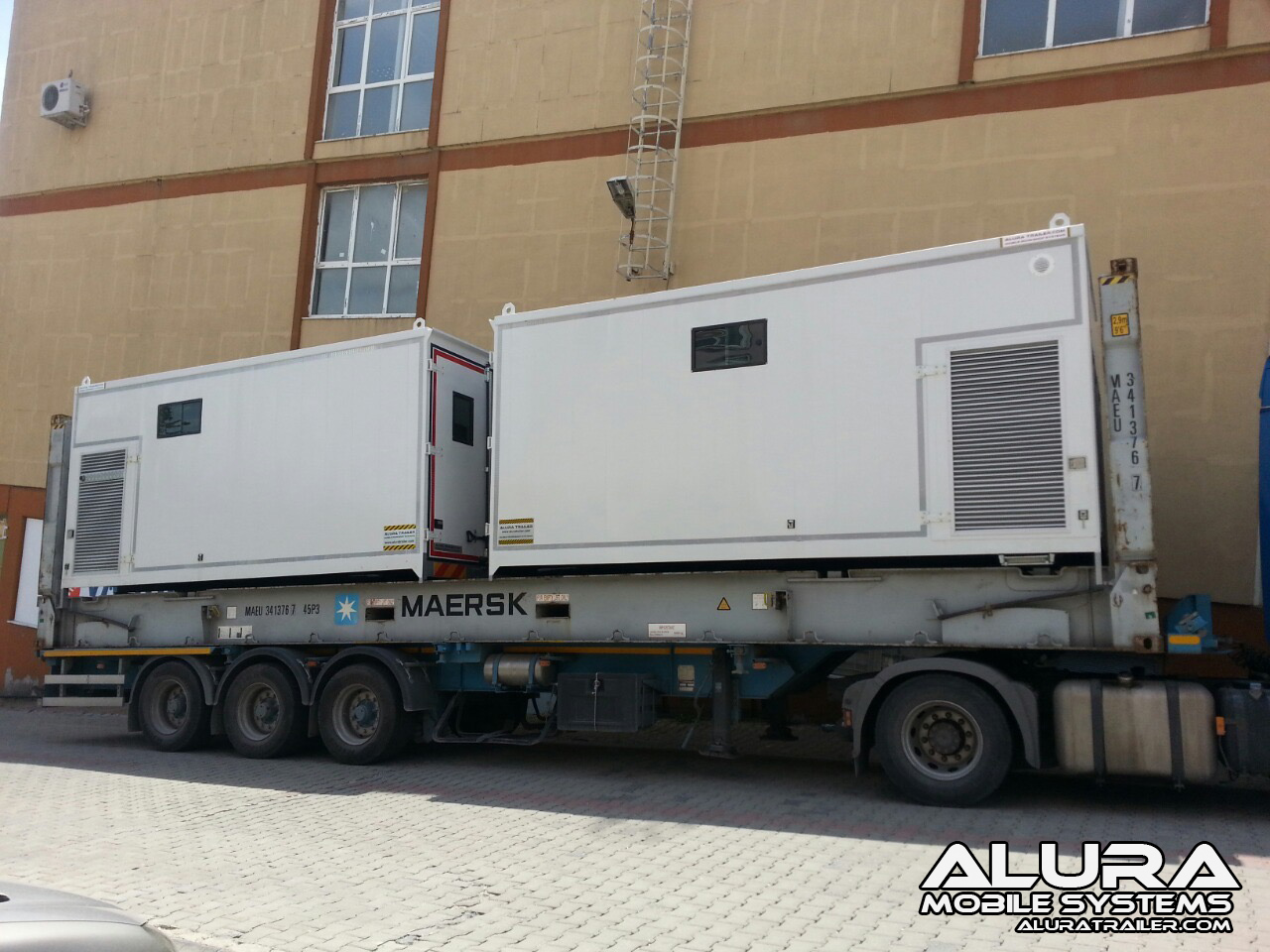 Before start production of mobile workshop, we present suitable designs to our customers according to their needs and aim. At the first stage customers fill out the form which we give them and determine basic request.
We calculate necessary power and air for inside equipments and offer suitable generator. In our form types can already be seen.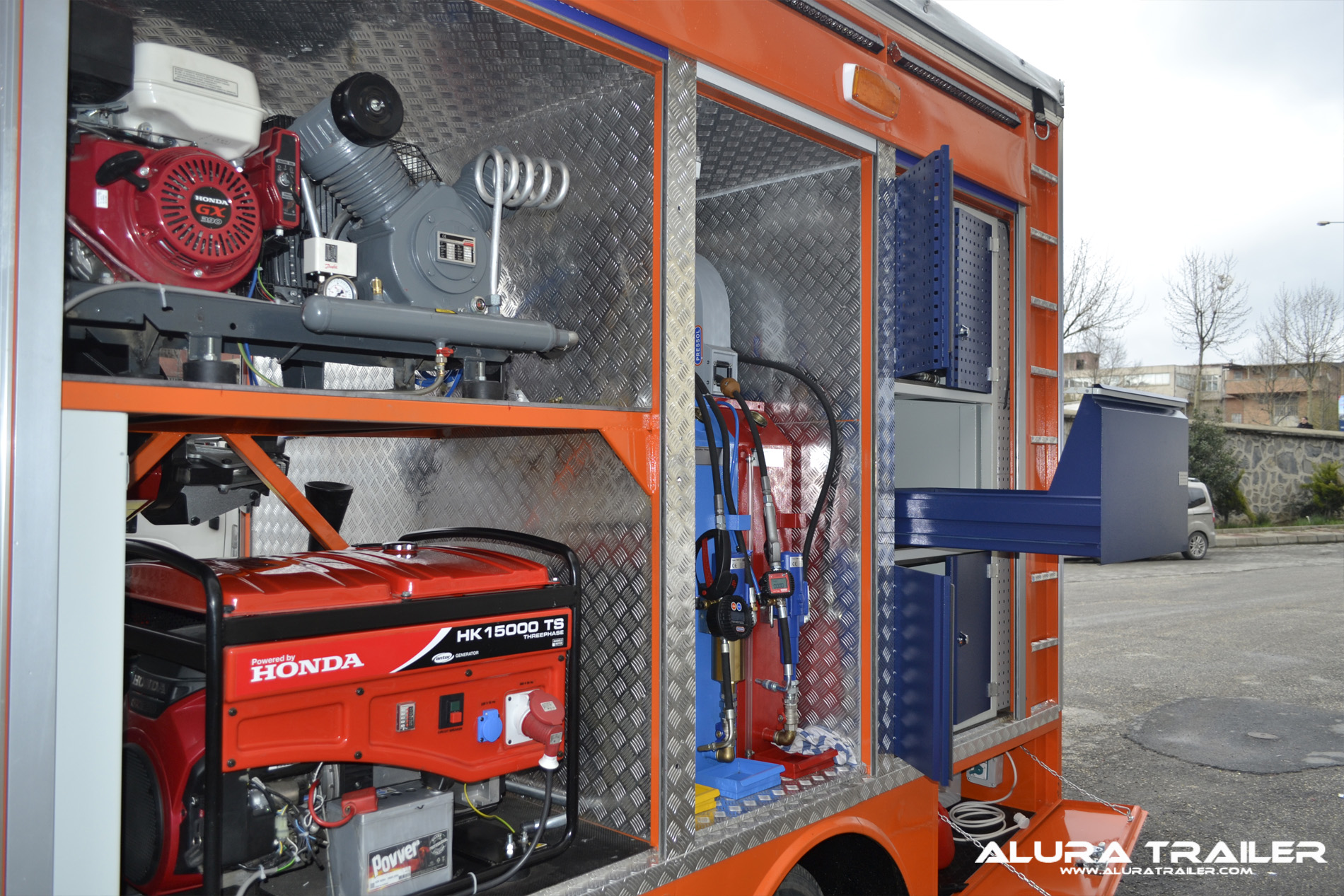 For i.e - If the customer is considering maintenance for trucks we determine lubrication pumps, tanks, necessary tools. We can also furnish our mobile workshops with mobile tyre changer, balancer etc..
Upon customer confirmation, final offer is presented to our customers with details drawings, layouts and equipment list
We only need from customer; their truck model. We already have trucks technical drawings for our own production.
After we finish everything we send our mobile workshop to customers' country for mounting. Easy process and turn key system mobile workshop trucks we offer to our customers.
We also offer our mobile workshop systems as a container with or without our own brand semi trailers..
We are also producing mobile office, clinic, laboratoy truck bodies with same process as well as trailer systems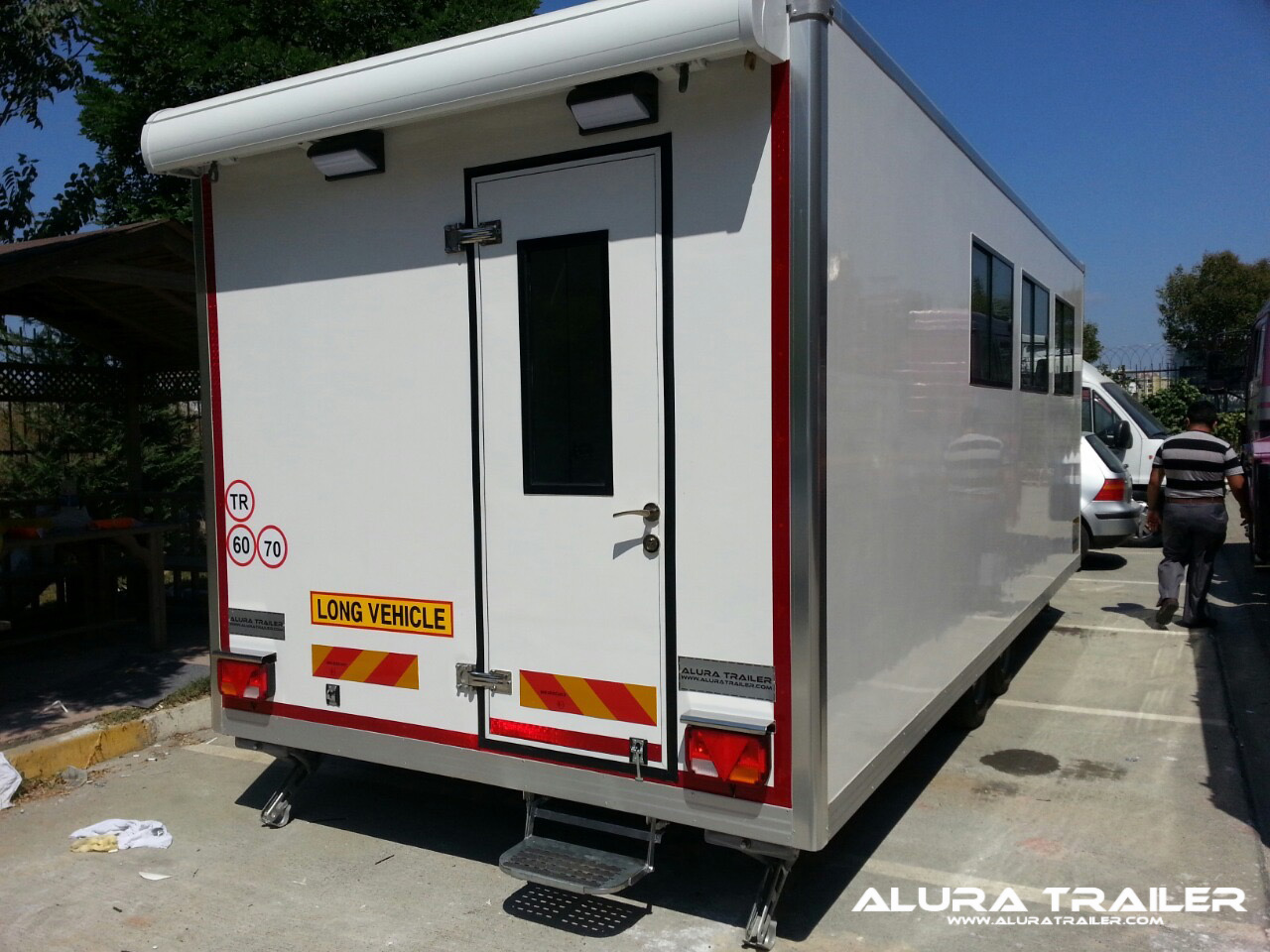 Some of Mobile Workshop Installations like below;
Generator
Compresor
Truck wheel fixing equipments
Working counter ( with vise )
Drill counter and accessories
Oksi asetilen welding - cut equipment and accesories
Measure equipments ( compass , meter etc. )
Fire fighter tube
First aid kit
Materials for mechanicals ( hammer, file, pipe key , saw etc. )
To get more information and price for mobile workshops, mobile laboratory, clinic, office etc.. you can always contact with us.