Heavy duty lowbed semi trailer - 6 Axles air suspension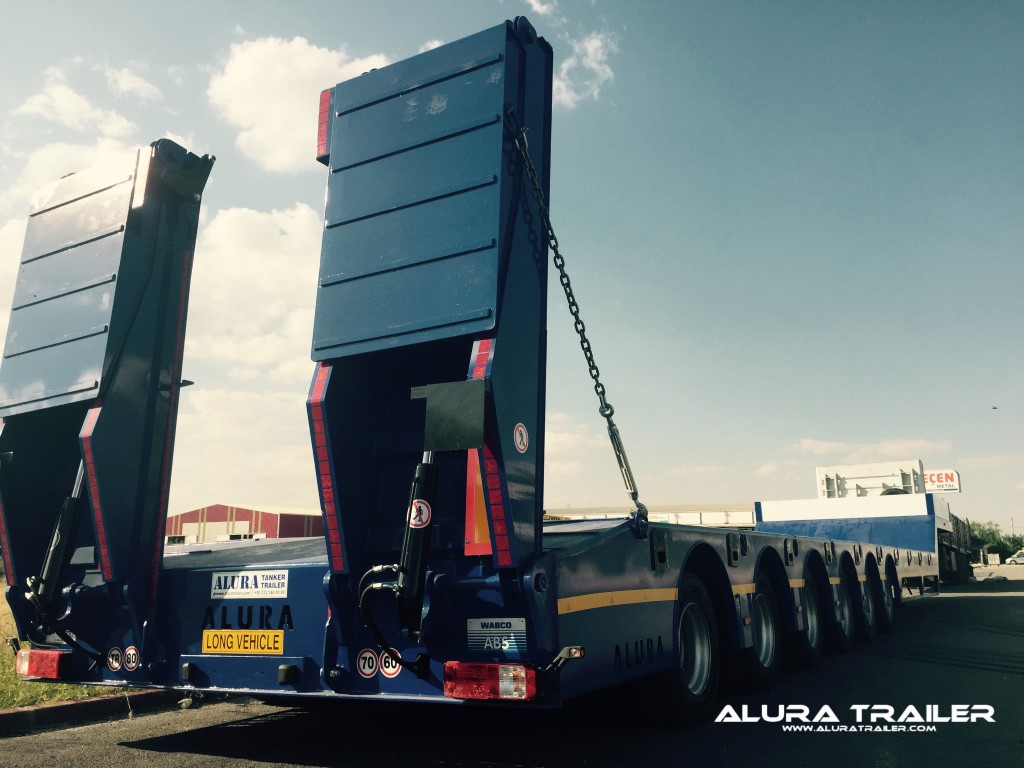 Technical specifications;
Dimensions :
Overall length : 16.030 mm
Total platform length : 11.930 mm
Overall width : 3.200 mm + 550 mm extendable arms left and right sides
Platform height : 94 cm
Payload : 80.000 kg
Chassis: Made of high resistance steel. All welded construction.
Suspension: Air suspension
Axles: Osman Koc brand 6 axles each has 12 ton loading capacity, 3 self-steering Axle, 235/65 R 17.5 16 pcs. Tyres and rims. Lifting axle for "Traction help" – Turkish brand axles' parts are all compatible with BPW and all have TUV certificate.
Brake system: Double line air brake system, WABCO - EBS 4M / 2S. Parking brake system
Landing gear: 2 speed landing gear, 24 ton lifting capacity/65 ton static capacity
Coupling and Articulation: 2 ½ flanged king-pin in accordance with SAE standards
Electrical: Front panel for air brake and Electrical system. Electrical system designed 24 V conform to CEE with 7 way ISO connection in accordance to 76/756/EEC regulations
Tires: 16 Tubeless 235/65 R 17.5 tyres with rims.
Ramp: Hydraulic activated backside loading ramp system. Designed for heavy cargo.
Paint: RAL - …… (according to customer request)
Accessories:
Tool box
Chock blocks
Mudguards
Fire-extinguisher box
Water tank