Lowbed Semi Trailers
Alura produce high quality lowbed (low loader) semi trailers in accordance with EU standards as well as for heavy duty works for African market.
Suspension of lowbed trailers furnished according to customer requirement as steel or air susension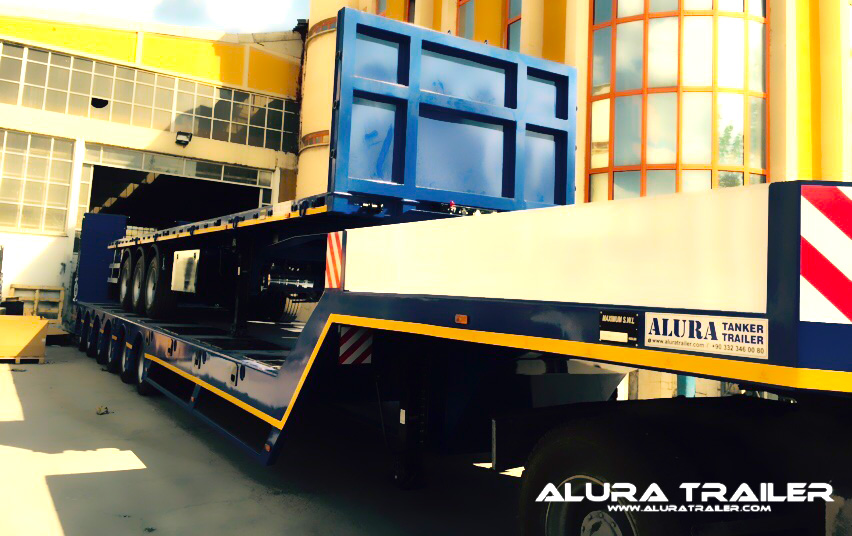 Low loader trailers can be delivered all over the world by us. To save shipping cost we can load our semi trailers on eachother.
Alura lowbed trailers are also furnished with twist locks for carrying containers as 20-30-40" as well as 45" with fixed or extendable lowbed semi trailers.
Extendable lowbed trailers allow customers using long loads like concrete blocks, steel pipes etc.. Extendable low-bed trailers are produced again according to customer requirement as single or telescopic extending system.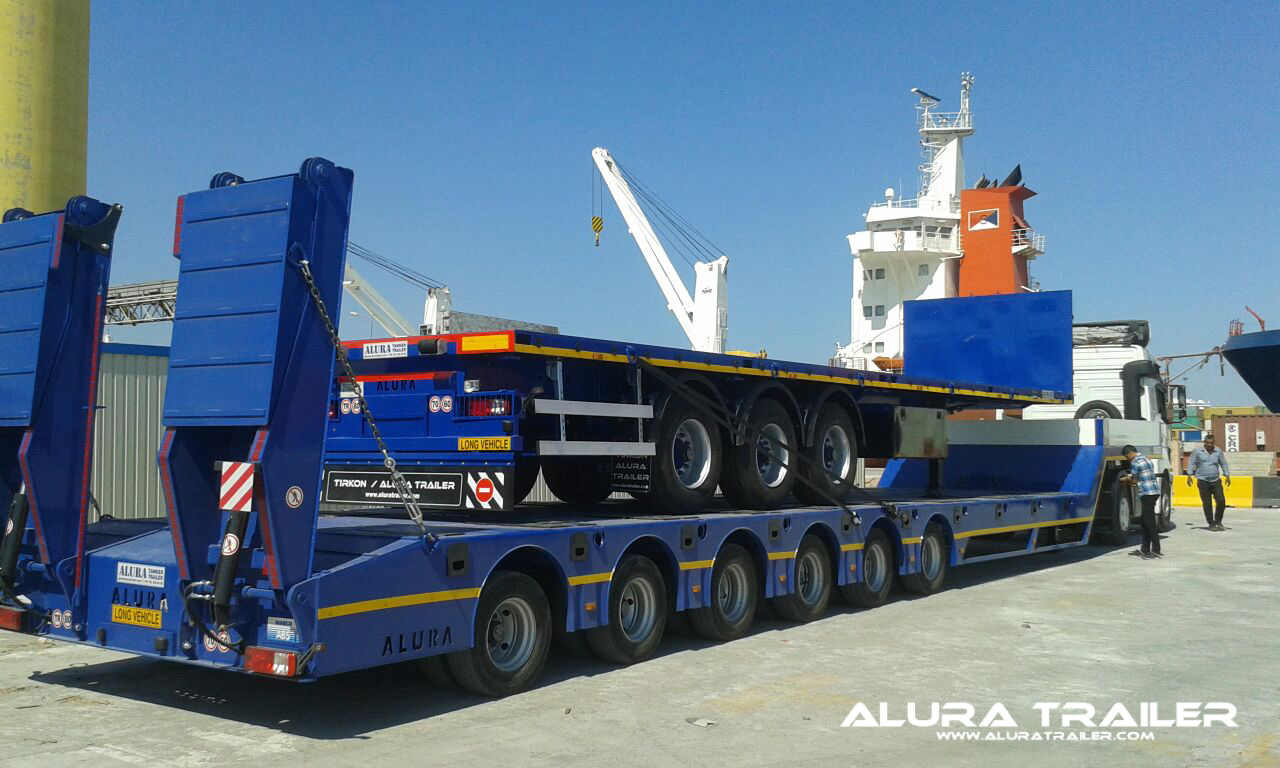 Alura Low-bed trailers are also furnished with necessary lashing parts, cable holders, easy access on the platform as well as EU standards hydraulic ramp, king-pin and landiing legs.
We always believe customer satisfaction for long term business relationship so if any problems occur with our trailers we are always reachable and service to our customers 7/24.
Full range of spare parts are available in our stock and can be delivered immediately upon customer request.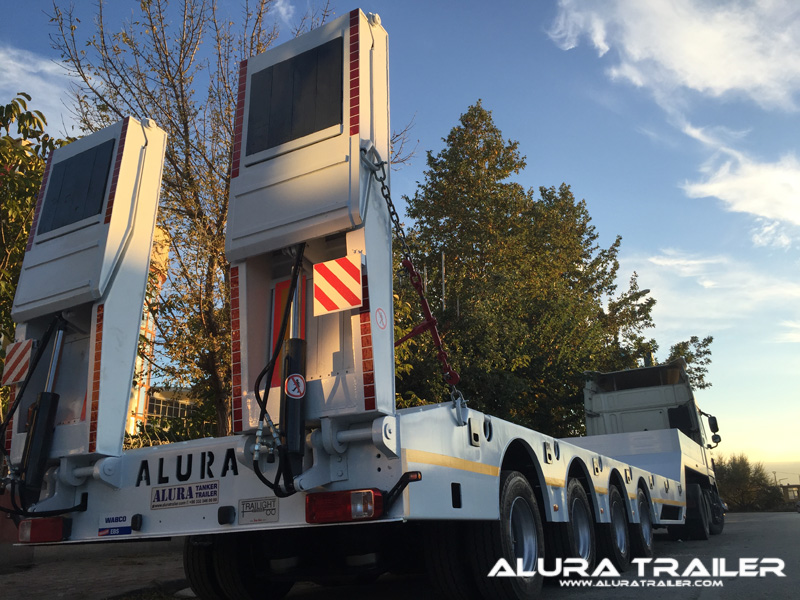 You can always reach us by e-mail or whatssap +905442420491 as well as contact form that you can reach from here.
{contactus mailto=sales#aluratrading.com}